About Us
Take a look at the place, the people and the culture.
About Our Company
Our Greatest Asset is Our People
The Bart-Rich Group, a franchisee of Burger King Corporation moves proudly into the future with over 30 years of experience tucked safely under our belt. Our commitment to our employees and our valued guests, whom we never take for granted, ensures that you always receive exceptional, consistent service (as well as great burgers, fries and drinks).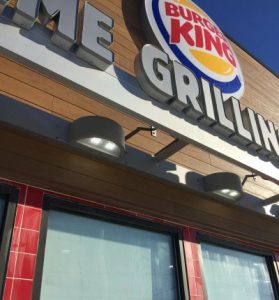 The Bart-Rich Group has a long history of growth and excellence since its founding in 1976. Bart-Rich Group has set both sales and operational milestones.
Today, Bart-Rich Group owns and operate twenty-one restaurants located in Central New York and Northern Pennsylvania. As we look ahead, the prospects for Bart-Rich Group are excellent.
We will benefit from continued growth and maximum profits in our existing restaurants, and from new development and investments in the coming years. We are also looking forward to the future in accomplishing new heights of success and levels of achievement. This will be greatly possible to our dedication and devotion, no only to the Bart-Rich Group, but to the entire Burger King System.
Awards and Recognitions
Over the years, the Bart-Rich Group has been cited with "Outstanding Franchisee" and "Operational Excellence" awards at National Burger King Conventions.
This was possible due to the strength and dedication of our employees who have proven to be so forceful within our organizational and managerial structure.
We are looking forward to a future of accomplishing new heights of success, levels of achievements, solid careers for our employees, and exceptional, consistent service to our valued guests, without whom none of this would be possible.
Career Opportunities
Are you the type of person we're looking for? The Bart-Rich Group is always looking for great people. Are you one? Then check out the career opportunities below.
CORPORATE CAREERS
As we continue to grow and expand, there are new, long-term career opportunities at our home office in Syracuse. We invite qualified individuals to contact us about current opportunities.
STORE MANAGEMENT
Find the career opportunity you've been looking for with the King.
FULL & PART-TIME RESTAURANT POSITIONS
Our In-Restaurant opportunities give you the chance to zero-in on a job that's just right for you.